Kashmir in Crisis with Mohamad Junaid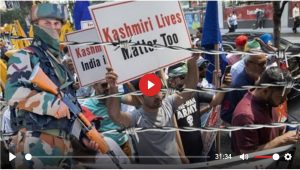 The Indian government has created a crisis by stripping the state of Jammu and Kashmir of its former semi-autonomy and splitting it into two territories. What are the roots of this crisis and what can we expect to develop in this volatile region? Joining us to dissect the past, present and future of Kashmir is Kashmiri scholar Mohamad Junaid of the Massachusetts College of Liberal Arts.
Dear friends of this aggregator
Yes, I intentionally removed Newsbud from the aggregator on Mar 22.
Newsbud did not block the aggregator, although their editor blocked me on twitter after a comment I made to her
As far as I know, the only site that blocks this aggregator is Global Research. I have no idea why!!
Please stop recommending Newsbud and Global Research to be added to the aggregator.