Ressortez l'affaire Skrypal, par Craig Murray
Source :Craig Murray, 04-07-2018
Juste au moment la Coupe du Monde avait obligé les médias britanniques à reconnaître à contrecœur la vérité évidente que la Russie est un p Kindays extrêmement intéressant, habité, comme partout ailleurs, par des gens agréables et attrayants, nous avons une reprise criarde de « l'incident de Salisbury » qui domine les médias britanniques. Deux personnes sont tombées malades à Amesbury à cause d'une substance inconnue, qui pourrait encore être une drogue récréative contaminée, mais qui pourrait provenir d'un contact avec la substance prétendument utilisée sur les Skripal, dont une partie se trouvait quelque part dans la maison pendant tout ce temps, étant donné qu'on on nous a dit qu'elle pouvait être rincée et neutralisée par l'eau.
Amesbury n'est pas Salisbury – c'est à 16 kilomètres. Il est intéressant de noter que Porton Down se trouve entre Amesbury et Salisbury. À 3 miles de Muggleton Road, Amesbury. Les bulletins d'informations ne nous en disent pas tant.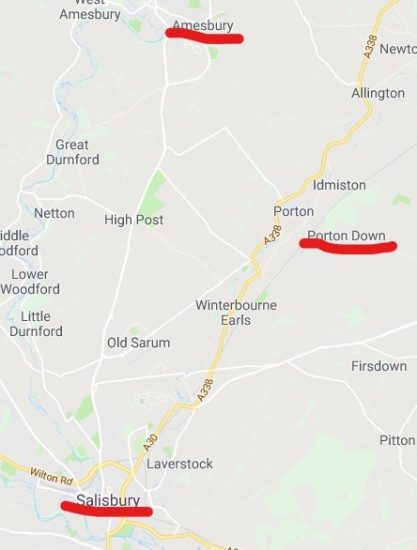 « Je suis à court d'idées, inspecteur. "Quelle pourrait bien être la source de ces mystérieux empoisonnements ?" »
Dear friends of this aggregator
Yes, I intentionally removed Newsbud from the aggregator on Mar 22.
Newsbud did not block the aggregator, although their editor blocked me on twitter after a comment I made to her
As far as I know, the only site that blocks this aggregator is Global Research. I have no idea why!!
Please stop recommending Newsbud and Global Research to be added to the aggregator.