Episode #295 – 'The Muscles from Brussels' with guests David Ellis, Basil Valentine

Episode #295 of SUNDAY WIRE SHOW resumes on Sept 15, 2019 with host Patrick Henningsen, broadcasting LIVE on the Alternate Current Radio Network (ACR)…
LISTEN LIVE ON THIS PAGE AT THE FOLLOWING SCHEDULED SHOW TIMES:
5pm-8pm UK Time | 12pm-3pm ET (US) | 9am-12pm PT (US)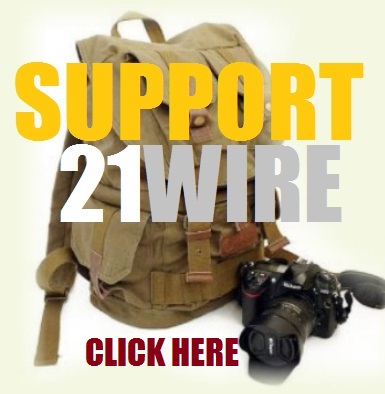 This week the SUNDAY WIRE broadcasts LIVE on ACR with host Patrick Henningsen covering some of the top stories in the US, Europe and internationally. In the first hour we'll cover breaking news and analysis on Russia's recent blocking of Israel's illegal air strikes against Syria, as well British courts denying Julian Assange release after finishing his bail-skipping sentence. Also the Yemeni resistance has landed a devastating blow against its chief aggressor Saudi Arabia – hitting its major oil producing facility inland. Where is this drama heading next? Later in the first hour, we're joined by UK Column's defense correspondent, David Ellis of Strategic Defense Initiatives to talk about a verboten topic in Westminster: the approaching adoption of European Military Unification, or Defense Union, and Brexit or No Brexit, Deal or No Deal – whether Britain will be able to reverse its current path to continental military integration. In the second hour, we'll connect with our roving correspondent for culture & sport, Basil Valentine, to discuss the latest palace intrigue in London as David Cameron returns to the limelight to throw a spanner in the Brexit's wheels, and how to stop the fights currently breaking out in the House of Commons over Boris and Brexit. We finish the show with a stunning address from Prof. Mark Crispin Miller to the 9/11 Lawyers Meeting in New York City last week. All this and much more. Enjoy the show…
HELP US KEEP DOING WHAT WE DO: DONATE TO 21WIRE
OR BECOME A MEMBER@21WIRE.TV
*NOTE: THIS EPISODE MAY CONTAIN STRONG LANGUAGE AND MATURE THEMES*
Sunday Wire Radio Show Archives
Dear friends of this aggregator
Yes, I intentionally removed Newsbud from the aggregator on Mar 22.
Newsbud did not block the aggregator, although their editor blocked me on twitter after a comment I made to her
As far as I know, the only site that blocks this aggregator is Global Research. I have no idea why!!
Please stop recommending Newsbud and Global Research to be added to the aggregator.