Episode #293 – 'A Very British Civil War' with Basil Valentine

Episode #293 of SUNDAY WIRE SHOW resumes on Sept 1, 2019 with host Patrick Henningsen, broadcasting LIVE on the Alternate Current Radio Network (ACR)…
LISTEN LIVE ON THIS PAGE AT THE FOLLOWING SCHEDULED SHOW TIMES:
5pm-8pm UK Time | 12pm-3pm ET (US) | 9am-12pm PT (US)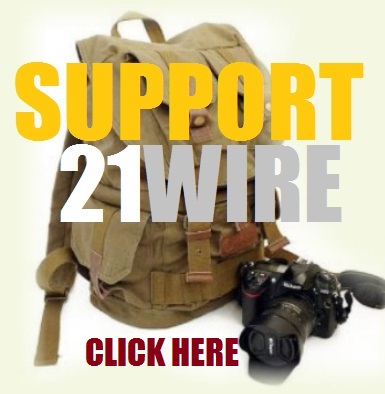 This week the SUNDAY WIRE broadcasts LIVE on ACR with host Patrick Henningsen covers some of the top stories in the US, Europe and internationally. In the first hour we'll be joined in-studio with the Sunday Wire's roving correspondent for culture & sport, Basil Valentine, to discuss the UK's latest political upheaval set into motion by new Prime Minister Boris Johnson move to dissolve Parliament and call for a Queen's Speech on October 14th – just two weeks before the (Deal or No Deal) #Brexit deadline. Labour and Tory rebels are demanding among other things, a second referendum. Where is this drama heading next? All this and much more. Enjoy the show…
HELP US KEEP DOING WHAT WE DO: DONATE TO 21WIRE
OR BECOME A MEMBER@21WIRE.TV
*NOTE: THIS EPISODE MAY CONTAIN STRONG LANGUAGE AND MATURE THEMES*
Sunday Wire Radio Show Archives
Dear friends of this aggregator
Yes, I intentionally removed Newsbud from the aggregator on Mar 22.
Newsbud did not block the aggregator, although their editor blocked me on twitter after a comment I made to her
As far as I know, the only site that blocks this aggregator is Global Research. I have no idea why!!
Please stop recommending Newsbud and Global Research to be added to the aggregator.