Joint Turkish/Saudi Team To Investigate Khashoggi Disappearance
This is interesting. I like the idea of them cooperating on an investigation rather then this continuing battle of he said/she said.
 One thought that crossed my mind- Are Turkey and Saudi Arabia choosing to work together to spite those that want them at each others throats? Are they putting the rug back on the floor and firmly standing on it?- Rather then having it pulled out from under them? 
I'm using that idiom in this manner :To pull the rug out from under someone is to upset their stability or to cause their plans to fail.
As stated in an earlier post:  Missing "journalist" Jamal Khashoggi? Or Arms Trader Like Namesake Adnan Khashoggi?
"- Or if someone kidnapped him while on Turkish territory, though in the Saudi consulate, it might lead one to suspect that acrimony is being further fuelled between the Turks and the Saudis?  (Harkening back to the assassination of the Russian Ambassador on Turkish soil. That incident appeared to be an attempt to place a wedge between Turkey and Russia"
The latest:  Joint Turkish-Saudi team to investigate Khashoggi disappearance: Kalın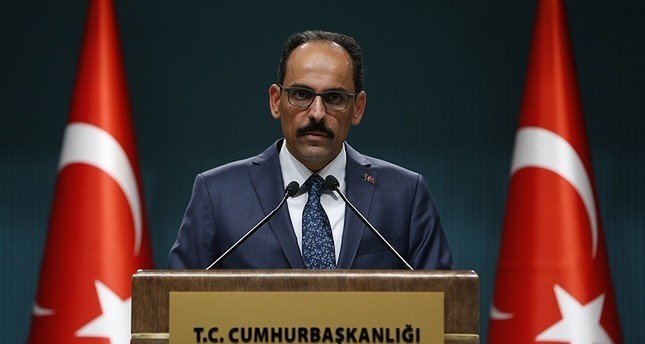 Ibrahim Kalın
A joint Turkish-Saudi team will investigate the disappearance of Saudi journalist Jamal Khashoggi upon the kingdom's request, Presidential Aide Ibrahim Kalın said late Thursday.

Kalın told Anadolu Agency: "Within the framework of a close cooperation between Turkey and the Kingdom of Saudi Arabia and upon the suggestion of the Kingdom, a joint working team between Turkey and Saudi Arabia will be formed to investigate the case of Jamal in all its aspects."
Khashoggi, journalist and columnist for The Washington Post, has been missing since he entered the consulate in Istanbul on Oct. 2. Turkish authorities suspect he was killed. Saudi Arabia denies any involvement in his disappearance.
Thinking about the regional remake- ongoing- and recalling that Saudi Arabia is balkanized in the map that was released 2006? I'll check the date and link back to a recent post where that map was shown- For now, busy day, and I got to go!
Relink to recent post containing 2006 map showing a 'redrawn' Middle East
*Did the Idlib Deal Result in Retribution Delivered by Israel and France?
Related to this topic:
Dear friends of this aggregator
Yes, I intentionally removed Newsbud from the aggregator on Mar 22.
Newsbud did not block the aggregator, although their editor blocked me on twitter after a comment I made to her
As far as I know, the only site that blocks this aggregator is Global Research. I have no idea why!!
Please stop recommending Newsbud and Global Research to be added to the aggregator.