Jay Dyer on Tragedy & Hope: BIS, Booms and Busts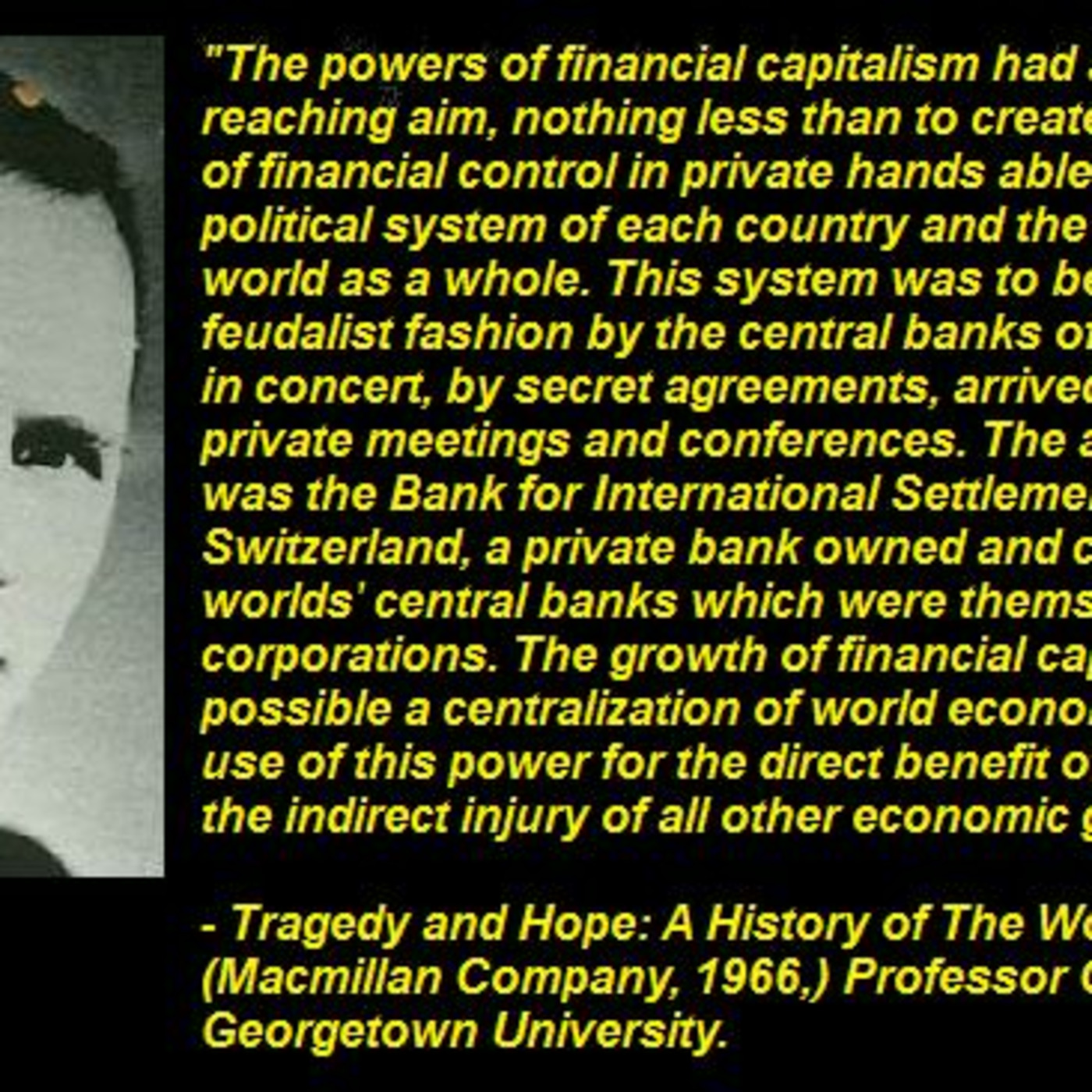 Jay Dyer returns to discuss Part 2 of his series of lectures on Carroll Quigley's Tragedy and Hope. We talk about the World War I reparations, the creation of the Bank for International Settlements, engineered booms and busts, the financial crisis of the 1930's and the lead-up to World War II.
Jay is the host of Jay's Analysis. His book Esoteric Hollywood: Sex, Cults and Symbols in Film is due out this fall.
*Please consider a donation to support this podcast.
Dear friends of this aggregator
Yes, I intentionally removed Newsbud from the aggregator on Mar 22.
Newsbud did not block the aggregator, although their editor blocked me on twitter after a comment I made to her
As far as I know, the only site that blocks this aggregator is Global Research. I have no idea why!!
Please stop recommending Newsbud and Global Research to be added to the aggregator.