Episode #325 – 'Fear and Loathing in Las Vagueness' with Patrick Henningsen

Episode #325 of SUNDAY WIRE SHOW resumes on this week, May 10, 2020 with host Patrick Henningsen, broadcasting LIVE on the Alternate Current Radio Network (ACR)…
LISTEN LIVE ON THIS PAGE – START TIMES:

5pm-8pm UK Time | 12pm-3pm EST (US) | 9am-12pm PST (US)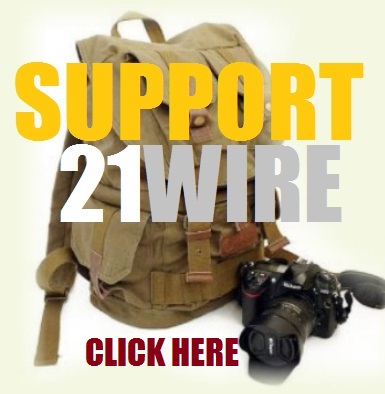 This week the SUNDAY WIRE broadcasts LIVE on ACR with host Patrick Henningsen covering the top stories in the US, Europe and internationally. This week we continue our commentary on the globalists' ubiquitous Medieval-style pandemic 'lockdown' experiment, as governments around the world double-down what is already being exposed as one of the worst epic failures of policy in modern history. Countries are now being held hostage by ad-hoc Big Government policies being directly influenced by billionaire philanthropists and NGOs. As the social and economic bill continues to pile up, governments continue to send mixed signals on lifting lockdowns and also how they plan to continue 'fighting' the Coronavirus COVID-19 respiratory infectious disease. We'll also revisit the situation in the non-lockdown Sweden to how they got on this past week and why their success story show raise alarms as to the total debacle experienced by the likes of US and UK. All this and much, much more. Enjoy the show…
SUPPORT OUR INDY MEDIA PLATFORM BY DONATING HERE
AND ALSO BECOME A TEAM MEMBER@21WIRE.TV
*NOTE: THIS EPISODE MAY CONTAIN STRONG LANGUAGE AND MATURE THEMES*
Download the most recent Episode #325
Sunday Wire Radio Show Archives
Dear friends of this aggregator
Yes, I intentionally removed Newsbud from the aggregator on Mar 22.
Newsbud did not block the aggregator, although their editor blocked me on twitter after a comment I made to her
As far as I know, the only site that blocks this aggregator is Global Research. I have no idea why!!
Please stop recommending Newsbud and Global Research to be added to the aggregator.