Episode #320 – 'The Corona Iron Curtain' with guests Dilyana Gaytandzhieva and Olsi Jazexhi

Episode #320 of SUNDAY WIRE SHOW resumes on March 29, 2020 with host Patrick Henningsen, broadcasting LIVE on the Alternate Current Radio Network (ACR)…
LISTEN LIVE ON THIS PAGE – START TIMES:

5pm-8pm UK Time | 12pm-3pm EST (US) | 9am-12pm PST (US)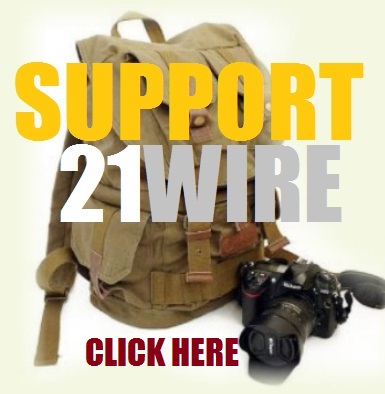 This week the SUNDAY WIRE broadcasts LIVE on ACR with host Patrick Henningsen covering the top stories in the US, Europe and internationally. This week we'll evaluate the status of North America and Europe's total lockdown of society and engineered collapse of their real economies said to be in reaction to the outbreak of Coronavirus COVID-19 disease. Are the current numbers really matching-up to the doomsday predictions issued by Western governments just two weeks ago? In the first hour we'll talk with investigative journalist and founder of Arms Watch, Dilyana Gaytandzhieva about the coronavirus as well as the draconian lockdown in EU member state Bulgaria and the devastating effect it is having on society already. In the second hour, we'll return to talk with last week's guest, journalist and university lecturer Olsi Jazexhi for an update on full-blown Martial Law in EU candidate state Albania in eastern Europe, now in its third week of lockdown and suspension of democracy, as well as a key update on the real potential for social unrest in Italy, and how the US government used the coronavirus 'crisis' there to swiftly achieved a successful regime change in Kosovo. In the final segment we talk with SUNDAY WIRE Roving Correspondent for Culture & Sport, Basil Valentine, on how people and governments are dealing with to the coronavirus crisis. All this and much, much more. Enjoy the show…
SUPPORT OUR INDY MEDIA PLATFORM BY DONATING HERE
AND ALSO BECOME A TEAM MEMBER@21WIRE.TV
*NOTE: THIS EPISODE MAY CONTAIN STRONG LANGUAGE AND MATURE THEMES*
Download the most recent Episode #320
Sunday Wire Radio Show Archives
Dear friends of this aggregator
Yes, I intentionally removed Newsbud from the aggregator on Mar 22.
Newsbud did not block the aggregator, although their editor blocked me on twitter after a comment I made to her
As far as I know, the only site that blocks this aggregator is Global Research. I have no idea why!!
Please stop recommending Newsbud and Global Research to be added to the aggregator.