Episode #318 – 'Outbreak: The Reality TV Show' with special guests

Episode #318 of SUNDAY WIRE SHOW resumes on March 15, 2020 with host Patrick Henningsen, broadcasting LIVE on the Alternate Current Radio Network (ACR)…
LISTEN LIVE ON THIS PAGE – START TIMES:

4pm-6pm UK Time* (earlier start due to US daylight savings) | 12pm-2pm EST (US) | 9am-11am PST (US)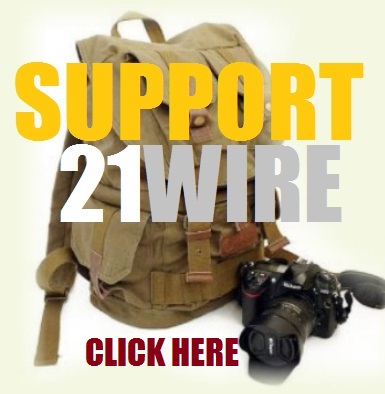 This week the SUNDAY WIRE broadcasts LIVE on ACR with host Patrick Henningsen covering the top stories in the US, Europe and internationally. This week we'll discuss the ramping-up of global emergency measures to tackle the outbreak of Coronavirus COVID-19 disease, as the fear quickly overtakes any semblance of science or rational response. Already, the political, social, and economic impact of government policies will be lasting and far-reaching. Once the dust settles, will society be the same? We'll tackle this highly delicate and sensitive issue, as we attempt to explain how and why mass-hysteria and over-reaction by authorities could end up going horribly wrong by the time officials finally call time on this crisis. In the final segment we talk with SUNDAY WIRE Roving Correspondent for Culture & Sport, Basil Valentine, to analyze the different reactions to the coronavirus epidemic by the US, UK and European governments. All this and much, much more. Enjoy the show…
SUPPORT OUR INDY MEDIA PLATFORM BY DONATING HERE
AND ALSO BECOME A TEAM MEMBER@21WIRE.TV
*NOTE: THIS EPISODE MAY CONTAIN STRONG LANGUAGE AND MATURE THEMES*
Sunday Wire Radio Show Archives
Dear friends of this aggregator
Yes, I intentionally removed Newsbud from the aggregator on Mar 22.
Newsbud did not block the aggregator, although their editor blocked me on twitter after a comment I made to her
As far as I know, the only site that blocks this aggregator is Global Research. I have no idea why!!
Please stop recommending Newsbud and Global Research to be added to the aggregator.