Climategate Rebunked with Marc Morano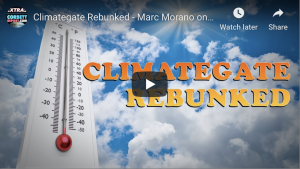 It's been a decade since the leak of emails from the Climatic Research Unit at the University of East Anglia exposed the lies, obfuscations and dirty tricks behind the climate change orthodoxy. But although the conversation has long since moved on, there's still a lot we can learn from the lessons of "Climategate." Joining us today to reflect on a decade of Climategate lies and where the debate stands today is Marc Morano of ClimateDepot.com.
Dear friends of this aggregator
Yes, I intentionally removed Newsbud from the aggregator on Mar 22.
Newsbud did not block the aggregator, although their editor blocked me on twitter after a comment I made to her
As far as I know, the only site that blocks this aggregator is Global Research. I have no idea why!!
Please stop recommending Newsbud and Global Research to be added to the aggregator.