172: Don't Do Drugs, Stay Out of School (With Laurette Lynn)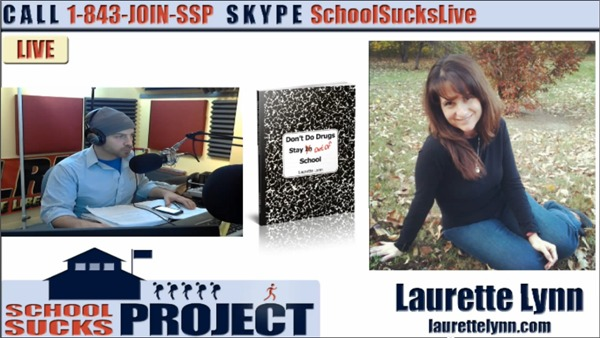 School: Don't try this at home!
"...the truth is that you can't homeschool. You can't. Nobody can do school but school. However, the good news is that you are not supposed to do school. You are supposed to do life." - Laurette Lynn
Topic: Laurette Lynn joins Osborne and me to discuss her new book, Don't Do Drugs, Stay Out of School. This show provides a good introduction and some elaboration on the topics Laurette and I frequently discuss on our shows.
This is the full 11-8-12 live show. School Sucks is live on the Liberty Radio Network and UStream Thursdays at 10pm EST.
Look Closer:
Laurette's Website
http://www.laurettelynn.com/
Gatto: The Underground History of American Education
http://www.johntaylorgatto.com/chapters/index.htm
Dear friends of this aggregator
Yes, I intentionally removed Newsbud from the aggregator on Mar 22.
Newsbud did not block the aggregator, although their editor blocked me on twitter after a comment I made to her
As far as I know, the only site that blocks this aggregator is Global Research. I have no idea why!!
Please stop recommending Newsbud and Global Research to be added to the aggregator.