Urgence Sanitaire : Il faut nationaliser Luxfer-Gerzat et Famar-Lyon – Par Eric Juillot
Source : Les Crises, Eric Juillot, 25-03-2020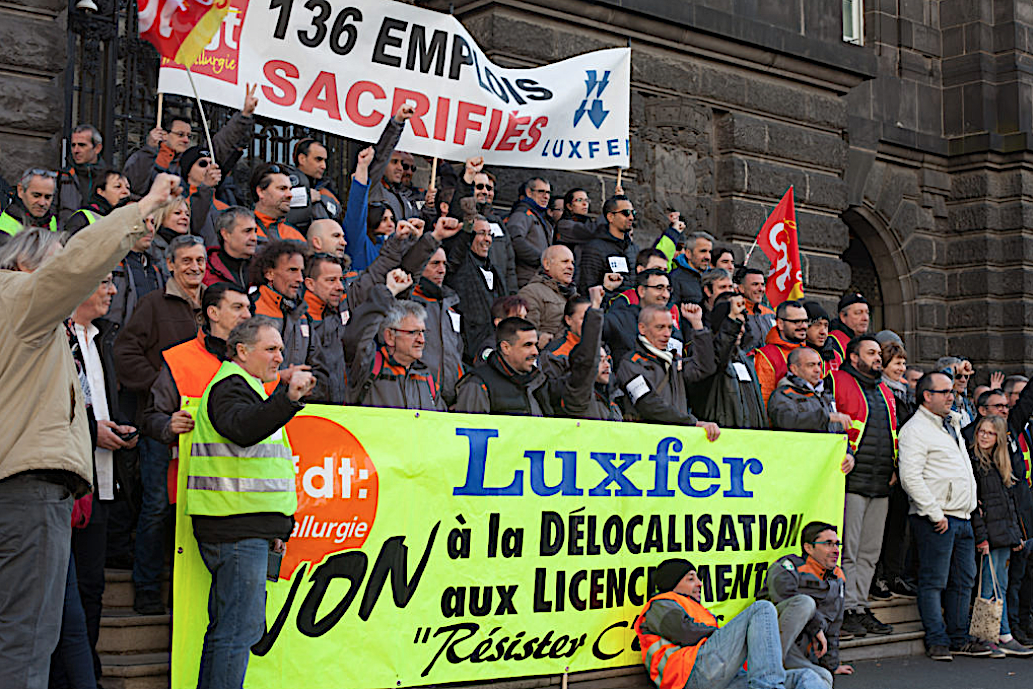 L'usine de Gerzat (Puy-de-Dôme), appartenant au groupe britannique Luxfer, est la dernière en France à fabriquer des bouteilles d'oxygène médical. Ces bouteilles sont utilisées notamment par les hôpitaux français pour des patients nécessitant une assistance respiratoire. Elle fabrique également des appareils respiratoires mobiles pour les pompiers. Or, le groupe Luxfer a informé en novembre 2018 les 136 salariés du site de son intention de le fermer pour regrouper la production sur ses sites anglais et américains (1).
La fermeture de ce site industriel est un nouvel exemple, après des milliers d'autres, du déclin de la base industrielle française sous l'effet conjugué de la mondialisation et de la construction européenne (2). Elle en présente toutes les caractéristiques, jusqu'à la caricature :
Dear friends of this aggregator
Yes, I intentionally removed Newsbud from the aggregator on Mar 22.
Newsbud did not block the aggregator, although their editor blocked me on twitter after a comment I made to her
As far as I know, the only site that blocks this aggregator is Global Research. I have no idea why!!
Please stop recommending Newsbud and Global Research to be added to the aggregator.