« On nous envoie au casse-pipe » : le coup de gueule d'une infirmière « désarmée » face au coronavirus
Source : Baptiste Legrand, pour Le Nouvel Obs, le 19/03/2020.
La pénurie d'équipements de protection est telle que les infirmières, en première ligne dans la « guerre » sanitaire, en sont réduites à bricoler. Témoignage en Loire-Atlantique.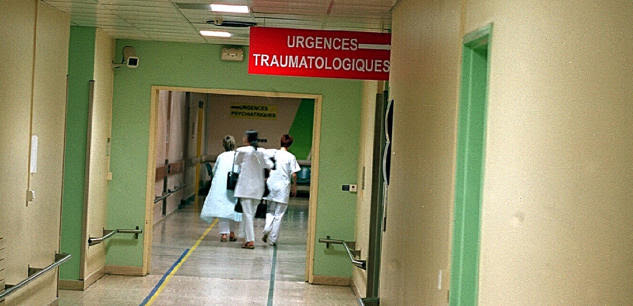 Quand on est infirmière, on ne s'attend pas à devoir revêtir un jour une combinaison de boucher. C'est pourtant ce qui arrive à Mathilde, 40 ans, infirmière libérale dans une zone rurale de Loire-Atlantique. Elle se rend au domicile de ses patients à travers les villages du canton, deux fois par jour. Autant dire qu'elle figure parmi les plus exposés au coronavirus dans la région.
En première ligne, mais sans moyens : elle ne dispose pas des équipements les plus élémentaires à sa protection. « On manque de tout, témoigne-t-elle. On n'a plus de masque, le stock de gel hydroalcoolique s'épuise, et impossible d'en trouver. » Idem pour les tenues. Et c'est ainsi que le boucher a pu apporter un coup de pouce : « Le médecin du village lui a demandé de nous donner ses surblouses de boucherie. Elles sont imperméables et elles protègent des projections. Ce sont des blouses à usage unique, on peut ainsi changer de tenue entre chaque patient », raconte l'infirmière.
Dear friends of this aggregator
Yes, I intentionally removed Newsbud from the aggregator on Mar 22.
Newsbud did not block the aggregator, although their editor blocked me on twitter after a comment I made to her
As far as I know, the only site that blocks this aggregator is Global Research. I have no idea why!!
Please stop recommending Newsbud and Global Research to be added to the aggregator.