C'est confirmé : la loi « urgence coronavirus » va revenir sur les droits aux congés, les 35 heures… et sans date limite
Source : Etienne Girard, pour Marianne, le 20/03/2020.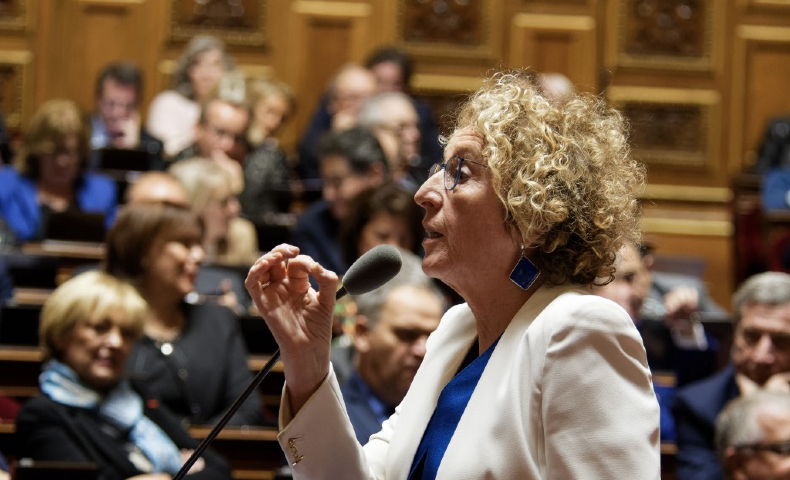 Devant le Sénat, le gouvernement a réaffirmé sa volonté de revenir dans sa loi « urgence coronavirus » sur certains acquis sociaux, comme les congés payés ou les 35 heures. Des mesures qu'il annonce « provisoires »… tout en refusant d'inscrire une date limite dans le texte.
A la guerre comme à la guerre, répète le gouvernement. D'où l'idée d'introduire dans la loi « urgence coronavirus », qui doit être votée définitivement ce vendredi 20 mars, une réforme importante du droit de travail. Et surprise, le texte adopté par le Sénat ce jeudi dans la nuit ne prévoit aucun caractère « provisoire » ou « exceptionnel » pour la nouvelle loi. En clair, les mesures prises prendront un caractère définitif. Plusieurs acquis sociaux pourraient être rognés, comme le droit aux congés payés ou la durée hebdomadaire de travail. Le tout sous la pression du patronat.
Marianne l'écrivait dés ce mercredi : le projet de loi dit d'adaptation à la crise du coronavirus prévoit, parmi diverses mesures comme le contrôle des licenciements ou un plan massif d'aide aux entreprises, de revenir sur certains acquis sociaux. La réforme va en effet habiliter le gouvernement à prendre des ordonnances ayant valeur de loi dans le domaine du droit du travail, sous trois mois. Leur objet ? Imposer une nouvelle limite au droit aux congés payés, d'une part. Il s'agit de « modifier les conditions d'acquisition de congés payés et permettre à tout employeur d'imposer ou de modifier unilatéralement les dates de prise d'une partie des congés payés, des jours de réduction du temps de travail« . A priori, il sera possible de revoir à la baisse le nombre de congés payés acquis par mois, aujourd'hui de 2,5.
Dear friends of this aggregator
Yes, I intentionally removed Newsbud from the aggregator on Mar 22.
Newsbud did not block the aggregator, although their editor blocked me on twitter after a comment I made to her
As far as I know, the only site that blocks this aggregator is Global Research. I have no idea why!!
Please stop recommending Newsbud and Global Research to be added to the aggregator.