[IMPORTANT] DiaCrisis – Appel aux dons 1er semestre
Je rappelle aux nouveaux lecteurs que DiaCrisis fonctionne à l'aide de dons servant à compenser ses coûts – elle est sans but lucratif, et fonctionne au quotidien avec 100 % de bénévoles (que je remercie encore très chaleureusement, sans eux, tout ceci n'existerait pas).
Je lance donc ce jour un appel à votre générosité pour commencer le financement 2018 de l'association DiaCrisis. Je rappelle que nous réalisons les appels à terme échu pour veiller à ce que les dons soient bien en phase avec les dépenses réelles (nous ne cherchons évidemment pas à réaliser des bénéfices).
Voici la situation des dépenses 2017 à fin novembre :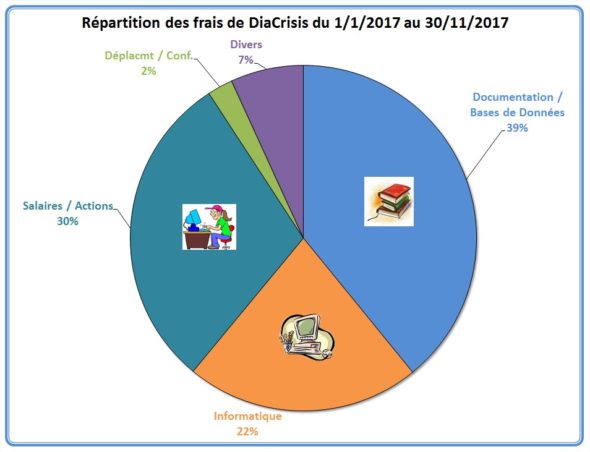 Dear friends of this aggregator
Yes, I intentionally removed Newsbud from the aggregator on Mar 22.
Newsbud did not block the aggregator, although their editor blocked me on twitter after a comment I made to her
As far as I know, the only site that blocks this aggregator is Global Research. I have no idea why!!
Please stop recommending Newsbud and Global Research to be added to the aggregator.